Posted By :


Maqbool Ahmed
16th Annual Jashan-e-Eid Milad ud Nabi
Program Detail : Sunday January 18, 2015. 9:30am to Namaz e Zuhr. Prisident Ship of : Sahibzada Sain Shaaban Fareed Sb and Sahibzada Fazil Hussain Naqshbandi Sb Naqabat prof. Hafiz Asad Mehmood, (GujarKhan). Address (Khitab) by : Hazrat Allama Afzal Atari Sb (Gujrat)and Hazrat Allama Qari Muhammad Sarfaraz Sb (Taxila)
Organizers : Milad Committee Ashqan e Rasool, Village Araazi, near 17 mile, Murree
Address : Village Araazi, Near 17 Mile, Murree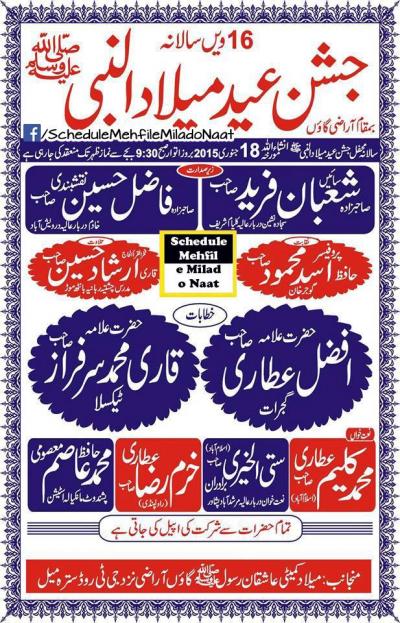 View detail...